The Chinese Dinner was a success!!!!! To give you a little background on all of this….I am now a member of Friend Church. Yes, the Catholic joined a nondenominational church. Why you ask…................well the hubby is newer to following God and is most comfortable at Friend Church. I'm all for him seeking Christ where he is most comfortable. Besides, for a nondenom church, the place is rocks. Amazing people..........great pastors...fab music........laid back / inviting atmosphere.
Back to the event. Members of Friend Church are going a mission trip to China. (I'm so jealous. China is on my travel list. Ok, few places aren't on my trip list. What can I say, Have passport......will travel anyway.) The Chinese gov't only allows Chinese printed bibles to be issued, but these are expensive for the average Chinese family to purchase, so organizations have teamed up to go to China and pass out bibles. After working on this event, I really wish I was going to China as well. (Perhaps next year.) So, we held a Chinese dinner as a fundraiser for the members going on the trip and I coordinated. There's is nothing like doing what you love for a good cause. The China House in Irmo, SC provided the food for an amazing price. They rock and have fabulous Chinese food as well. Fun times painting Chinese signs, sewing table toppers, making lanterns (thanks Mam - She has more talent in her pinky toe than I have in my whole body. Albeit, we'll call it 20 extra years of practice. Hee hee, Love you lots Women.) and reusing a few items from the wedding. I had a wonderful set-up and clean-up crew (thanks to Linda!). Everything run beautifully. Money was raised (hope to raise even more for next year's mission trip.), we ran out of food but everyone at least got some food and there were rave reviews.
The photos aren't the greatest, but you can get a idea of what things looked like.
High top Table Decor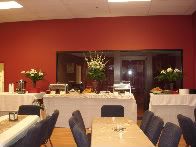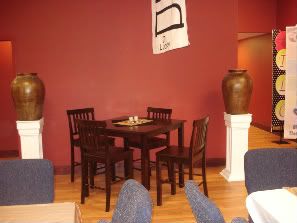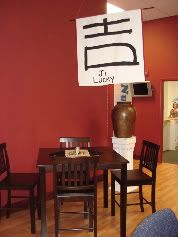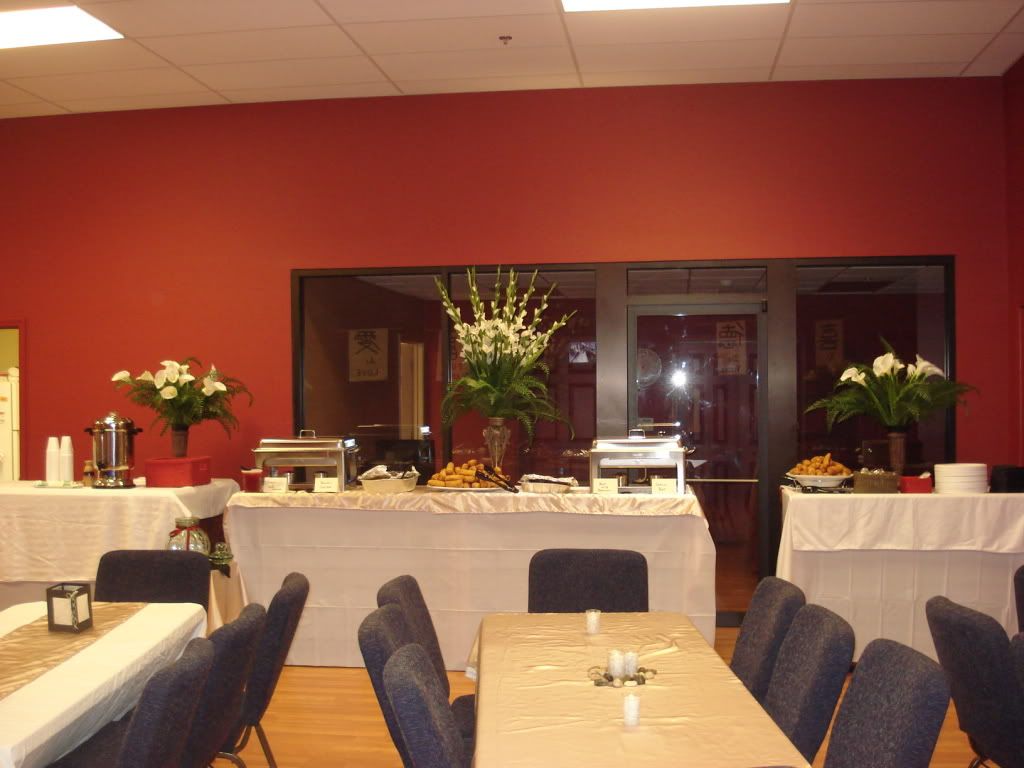 They liked it so much that our next event is October 11 and 12th. We are having a What NEXT Volunteering Expo. Ideas are running through my head as I type.
That's all for now, but today's theme song Monday, Monday by the Mamas and Papas (I know, I'm getting to be so old. Ha ha 30 is the end of the line, yeah right!!!)